Messy Little IMPS is a creative messy play class for babies and toddlers from 6 months (or sitting). Created and led by a primary school teacher, at Messy Little IMPS babies learn using all their senses. Little toes, fingers, feet and hands experience a range of colours and textures as babies have fun exploring the weekly learning adventure which is linked each week to a story theme. We know that babies love to experience everything through their mouths so our activities are often created from edible resources.
A creative messy play and baby craft class linked to s weekly story theme where little hands and toes can explore and investigate. Lots of fun and mess then leave the clearing up to us! A totally different type of baby and toddler class. Each week we start the class with singing, action and generally warm up our bodies ready for messy play. The main messy play time is different each week and is designed around a weekly theme which is linked to our weekly story. During messy play time there is always a craft activity so that children can make and take away a treasured creation. At the end of the class the 'story bubbles' indicate that it is time to sit down, have a snack (not included) and share a story before we sing our goodbye song and head home. There are always lots of smiles and masses of mess, but the best bit is that you can let us clear it all up!



---

Classes
Classes are for babies and toddlers from 6 months to 3 years. Classes are held at Groombridge Village Hall on Tuesdays at 10:30 - 11:30 and on Thursdays in St Dunstan's church hall at 10:30 - 11:30 am. Trial classes are available by request. Classes are booked termly. Ad hoc sessions are sometimes available depending on numbers and can be booked for £10 via email.
Registration is now open for our Summer Term
Spaces are limited and both of the classes already have several bookings so don't miss out book your class here!
messylittleimps@gmail.com
Tuesday 10:30 in Groombridge Village Hall
Thursday 10:30 in St Dunstan's Church Hall London Road Southborough
Groombridge Summer Term 12th, 19th, 26th June 3rd, 10th July 5 weeks long £40
Southborough Summer term 14th,21st, 28th June 5th, 12th July 5 weeks long £40
Classes can be booked on an ad hoc basis for £10 per class. Bookings must be made by 10pm on the evening prior to the class and must be confirmed by email to ensure space is available.
Summer Term is all about having fun in the Summer. All our songs, crafts, stories and messy play will have a distinctly summery feel!
Get ready for sticky ice cream, soft sand, pirates, adventure and lots lots more.
What did you think?
" An excellent way for children to experience messy play!" Mum of 1 year old and 3 year old
"A great variety of play stations." Mum of 2 year old
" We loved the opportunity to get messy!" Mum of 19 month old
" The variety was great, the classes are well thought out." Mum of 10 month old.
" All children were able to engage with the activities and use their senses." Mum of 1 year old
" She loved the rice and played with it for ages!" Mum of 17 month old

---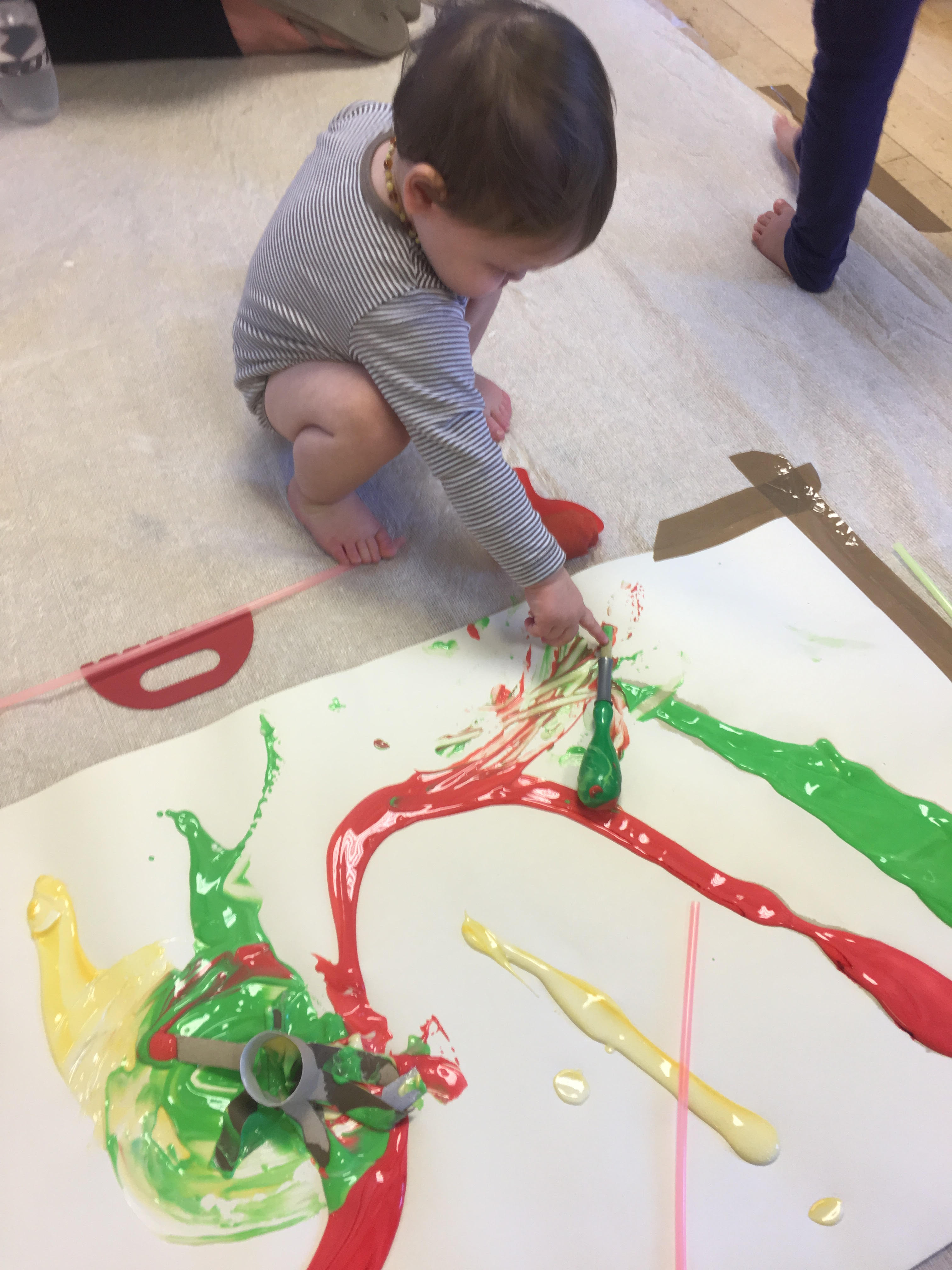 To book a class...
If you would like to find out more about Messy Little Learners or to book one of our classes email messylittleimps@gmail.com by clicking on the link above and we will get back to you very soon.

Hello everyone!
After a wonderfully messy and creative Spring term, I am really excited to tell you all about the new Summer term which starts in June!

Both classes are filling up quickly so please do get in touch to check availability for you and your friends.


For all classes please bring a towel, old clothes, baby wipes and don't forget your camera!

Like us on Facebook @messylittleIMPS
Find out more using the following links:
https://hoop.co.uk/messy-little-learners/
https://clubhubuk.co.uk/clubs/messy-little-learners/



Messy Little IMPS GDPR and Privacy Policy

The following Privacy Policy sets out when and why we collect personal data from those attending our classes in accordance with the General Data Protection Regulation EU 2016/679.

The data controller is Joanna Langton Messy Little IMPS (formerly Messy Little Learners)

1. Information collection

Information can be collected from you via the sending of emails, exchanging correspondence and on paper booking forms. We work with social media and any information that you provide us with on these media channels is at your discretion.

2. Personal Information

The following is information that we may collect about you from our email correspondence or from your paper booking form - email addresses, telephone numbers, name, date of birth, allergies. We never release personal details to third parties. We will not sell, rent or share personal data to any third parties for marketing. Your personal data is retained for the sole purpose of sending you relevant information about Messy Little IMPS (formerly Messy Little Learners) classes and events.

The GDPR requires 'personal data' to be protected and stored compliantly for identification purposes. We store the personal information collected above on password-protected servers and in secure paper files to be compliant with the GDPR. (General Data Protection Regulation 2016. Implementation 2018)

3. Opting out

You may opt out of receiving correspondence from us at any time by emailing us at messylittleimps@gmail.com

4. Your Rights

You are entitled to access, update and have deleted any personal data pertaining to you that we hold. We may request proof of identification before releasing any data to you.

5. Data Usage

We may use your information;

• to provide you with information you have requested about our classes

• to keep you updated about classes and events